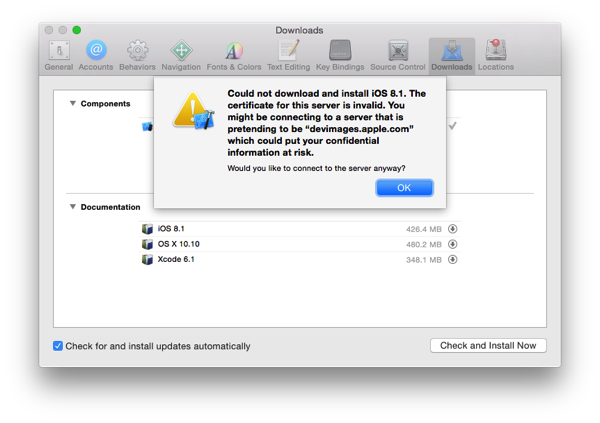 The certificate is invalid because either they or Akamai are experimenting with self-signed certs on the CDN. To fix it, open https://devimages.apple.com in Safari and choose to trust the certificate.
What gets me the most though? "Would you like to connect to the server anyway?" has one choice: "OK" — which then cancels instead.
This Wouldn't Have Happened Under Steve (Except Yes, It Would).